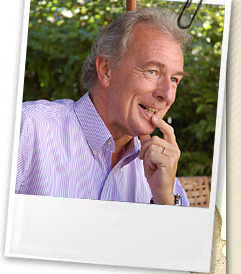 DAVID TERESHCHUK is a broadcasting, print and internet journalist, originally from Britain and now based in New York. He has written for a range of international publications, from The New York Times to The Guardian, The Observer and the New Statesman in London. He began his weekly column THE MEDIA BEAT in the Tribune newspaper group's AM New York in 2004, before going entirely online in 2006.
On television Tereshchuk has been a correspondent and anchor, and made documentaries based in many countries around the world for TV networks in both the US (ABC, CBS, Discovery and History Channel) and Britain (ITV, Channel 4 and BBC World Service). He has also been a multimedia adviser to international development agencies and the United Nations.
As Contributing Correspondent and Producer with the PBS network television program Religion and Ethics Newsweekly since 2012, he has reported mainly on ethical issues.
Every weekend he discusses media practice and ethics on the NPR station WHDD in Connecticut. Podcasts are available at iTunes
Tereshchuk has taught broadcast news and documentary-making at Columbia University's Graduate School of Journalism. He holds a Masters degree in English Language and Literature from Oxford University, and lives in New York City and Long Island with his wife Melissa Bellinelli.
– – – – = = = = – – – –
A SELECTION of recent TV work by Tereshchuk can be seen at our Video/Audio section.
A SNAPSHOT collection of his less recent TV journalism is compiled in brief here (below):